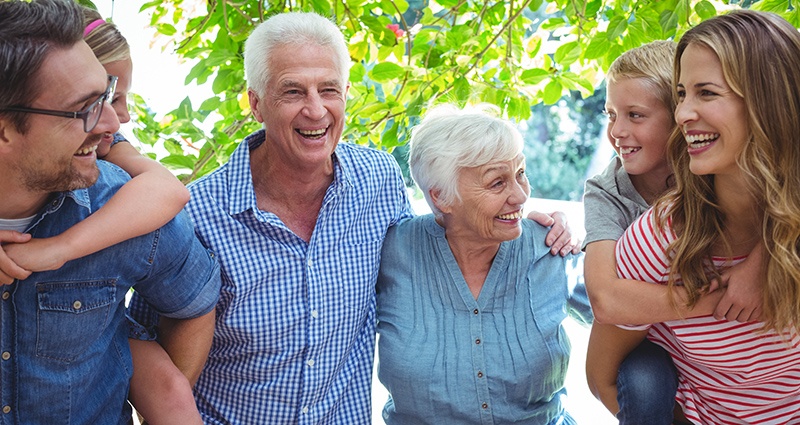 Are you getting ready to retire? What will be the source of your happiness in retirement? Having more time for yourself, more time to spend with your friends, children, and grandchildren?
"You are quite fortunate—it is quite a wonderful opportunity, the possession of leisure," says one of E.M. Forster's characters in A Room with a View.
Most of us think of retirement in this way: But what will you do with this new-found leisure time?
Couples dream of retirement like a second honeymoon—exotic travel, sleeping in, lingering over the news and coffee each morning, maybe digging around in the garden for a few hours and walking into town for lunch at a local café. In short, having removed the mutual thorn in your sides—work—you assume you'll find more happiness by focusing on yourselves.
But the opposite appears to be true: It's in giving back that you may find the most happiness in retirement, studies show.
Retirement: The Best Time to Give Back
Retirees in the baby boom generation may give the equivalent of $8 trillion through charitable donations and volunteering over the next two decades, predicts a new study.
Age Wave, in partnership with Bank of America/Merrill Lynch, recently conducted a study surveying 3,694 adults age 25 and over across all national representations of age, gender, ethnicity, income, and geography. The study uncovered how retirement transforms charitable giving, and why retirees are able to give more and with greater impact than younger age groups. It also covers the benefits of charitable giving and why donating time, money, or goods can be a key ingredient in making retirement happier, healthier, and more purposeful.
With more time, savings, and skills to contribute, two-thirds (65%) of retirees say retirement is the best time in life to give back their time, their talent, and their money. People often up their giving as they move to and through their retirement years, and donations by older adults far exceed the contributions of any other age group in money, goods, and time.
Happiness Indicators
Retirees were three times more likely to say helping people in need was more important than spending money on themselves, the study found. When compared to those who don't volunteer or donate, when respondents donated their time or money, they experienced:
A stronger sense of purpose (59% vs. 43%)

Higher self-esteem (57% vs. 51%)

A stronger sense of happiness (66% vs. 52%)

A stronger sense of feeling healthier (50% vs. 43%)
_____________________________________________________________________
Discover how baby boomers (and others) are reaping the benefits of volunteering!
_____________________________________________________________________
There is a strong correlation between retirees' definition of success and the value of charitable giving. The study indicates that retirees of all income levels were nearly six times more likely to define personal success in retirement by their generosity and ability to give rather than their wealth or status.
5 Ways to Give Back
So, if giving back is the secret ingredient to a happier retirement, here are five hands-on, impactful ways for you to give back beyond simply writing a check.
#1 Develop A New Skill
Many retirement communities are located in close proximity to colleges and universities and plenty of courses and degrees are also easily accessible online. Why not go back to school and obtain a degree in something you're interested in?
Jane Hart, a resident at Kendal on Hudson, went back to school at age 50 to obtain a degree in art therapy and now volunteers her time with inmates at Sing Sing Correctional Facility. She has developed her artistic skills and has become an in-demand portrait artist as well, where clients pay to receive personal portraits or portraits of their beloved pets. She then gives 100% of the proceeds to support a volunteer fire department and television station in Vermont.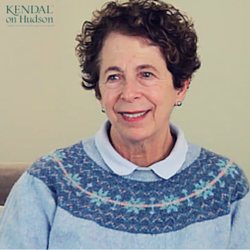 What new skill can you learn that could be used to enrich the lives of others?
#2 Continue Doing What You Do
Your career skills may be useful to any number of people even if you no longer work or no longer work full-time. Former accountants and CPAs may find fulfillment helping others do their taxes, especially those who may be unable to afford tax preparation services.
Former authors, journalists, and actors can provide writing and acting workshops during retirement. Professionals who worked in human resources and talent acquisition can provide résumé, interviewing, and job-finding support. Former attorneys can still provide pro-bono legal assistance.
If you worked in construction, you can still provide on-site advisement to young up-and-comers in the building trades industry. Former teachers can be involved with literacy volunteer organizations, teaching English as a Second Language (ESL), or tutoring young people in the community. At Kendal on Hudson, Harriet Barnett teaches English to staff members whose first language is Spanish, and she teaches Spanish to other residents.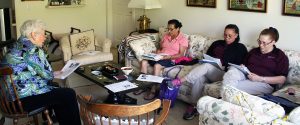 Sometimes, you don't even need to have a special skill. Non-profit organizations like churches and synagogues are always looking for an extra hand to help with administrative work, play music, or in other practical ways. If you have a driver's license, you may volunteer with organizations like Meals On Wheels delivering needed food supplies to shut-ins in your community.
How can you utilize your current skills to help others?
#3 Share Your Expertise with Young People
It can be fulfilling to engage with young people, exchanging ideas and answering questions about your career and work experiences. Most colleges and universities encourage the free exchange of ideas and welcome the input and interactions of retired individuals willing to share their experiences and expertise through formal lectures or informal meet-and-greets around campus.
You possess real-world experiences—as a former nurse, a former CEO, a former construction manager, banker, professor, or civil servant— that may be lacking in a purely educational community. Many young students are unsure about their future career plans and sharing your perspective may help them to get off the fence.
Can you put your work experience to use for the younger generation?
#4 Share Your Expertise with Others Your Age
It's a proven fact that those who stay active and engaged during their later years are likely to add years to the lives. At some continuing care retirement communities, like Kendal on Hudson, all activities are resident-directed so you can have direct input into the kinds of events and programs you get to enjoy.
At Kendal, resident-directed book clubs and lectures provide a way to give back in a way that encourages and entertains others. For example, a resident at Kendal on Hudson who has traveled the world lectures to other residents on her favorite travel experiences, which include exotic Middle Eastern destinations like Syria and Iran and Morocco in northern Africa. She's currently matriculated at Fordham University, where she's enrolled in a Medieval Jerusalem course and plans to start a book club for her fellow residents covering women in the Middle East.
Another resident, a former art curator, helps make decisions about the artwork adorning the walls throughout the Kendal campus (much of it created by the residents). Other individuals with a green thumb chip in by growing different plant and flower species, which are then placed in strategic spots throughout the campus.
How can you improve the lives of your peers?
#5 Share Your Experiences with Everyone
What do older adults have more of than younger people? Experience. Your experiences can remind others of different generations and varying backgrounds of how far we've come and inspire them to take us further. Take Muriel Fox, for example. She's a resident of Kendal on Hudson, a graduate of Barnard College, and a feminist trailblazer.
Muriel played a critical role in the success of the National Organization for Women (NOW), persuading President Lyndon Johnson to sign Executive Order 11246, which added "sex" to affirmative action and opened up corporate jobs to women.
She continues to change the world. In 2016, she received the NOW Women of Vision award. Muriel is currently chair of the board of Veteran Feminists of America, which documents the achievements of the women's movement.
How can you put your life experiences to good use?
Giving Back at Kendal on Hudson
The ways residents of Kendal on Hudson give back to the community and the world are just as diverse as they are. Because the lifestyle of the community is directed by residents, other residents and community members can take advantage of education, horticulture, travel, advocacy, art and other opportunities. Kendal not only supports residents in their philanthropy, we offer you the opportunity to expand your horizons. Discover the possibilities at Kendal on Hudson. Call 866-358-5802 or contact Gemma online.
---
Share this article with your friends!
---